Learn how to restore your Fishbowl file in 8 easy steps.
1. Stop the Fishbowl Server by right clicking on the fishbowl icon in the task tray. Once stopped a red pimple will appear on the fishbowl icon.
2. Right click and go to options. This is the screen you will see. I expect you might only have one or two files listed. Select the restore tab.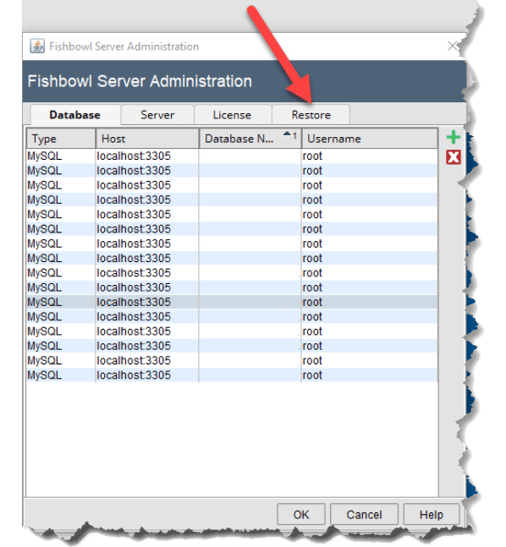 3. Browse to where you has stashed the backup file.
4. Name the data base.
5. Hit the restore button. You will receive a warning about overwriting your database, even if no such database has ever existed. Ignore the warning.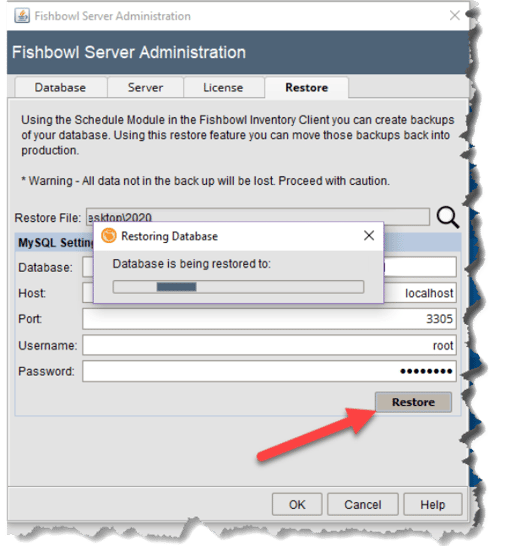 Wait.

When it finishes restoring you must do the following:
6. Go to the database tab.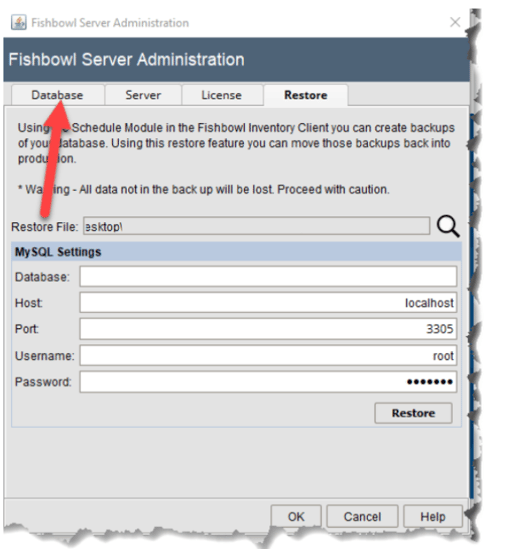 7. Highlight the file you want to open and press the OK button. If you don't hit the OK button, you will need to start over.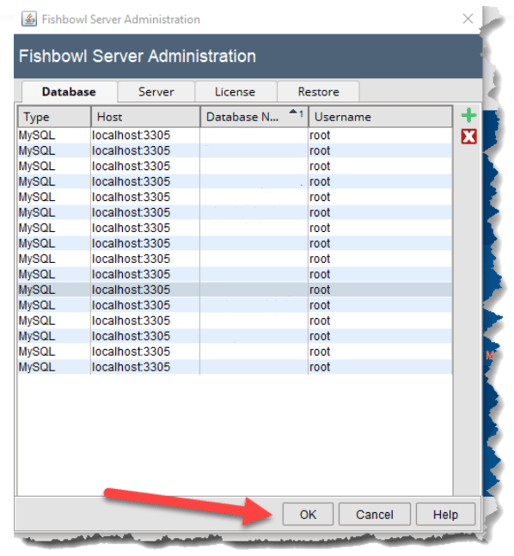 8. Now go back to the Fishbowl Server icon in the task tray, right click, select start and wait for the yellow pimple to disappear. You are good to go.